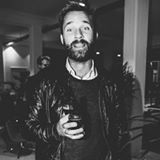 ZeuthenSoci is a Danish Fashion Agency based in Copenhagen, serving the best retailers around Scandinavia. Established in 2004 by owner Jakob Vahl-Zeuthen. We aim to work with specialists, or suppliers with a great touch of good taste and high quality.
With more than 15 years of experience on the Scandinavian market, ZeuthenSoci is a very strong partner in the fashion industry.
Before starting a new collaboration, we make a strategic analysis, planning the right way to launch, and we make sure to involve as many partners as possible to secure an easier way to succeed after launch, in terms of sales, sell-out, PR and PRESS activities.
With a special inspiration from a past in Italy, we love working with goods "made in Italy"
"..Fashion fades – good taste is eternal.."
Please don't hesitate to contact us on info@zns.dk
Looking forward to have a talk and cup of coffee with You!
Jakob Hieronimus Groth Vahl-Zeuthen
Founder